Paige Ellens, The Fourth Wall, VHS tape, paint and masking tape.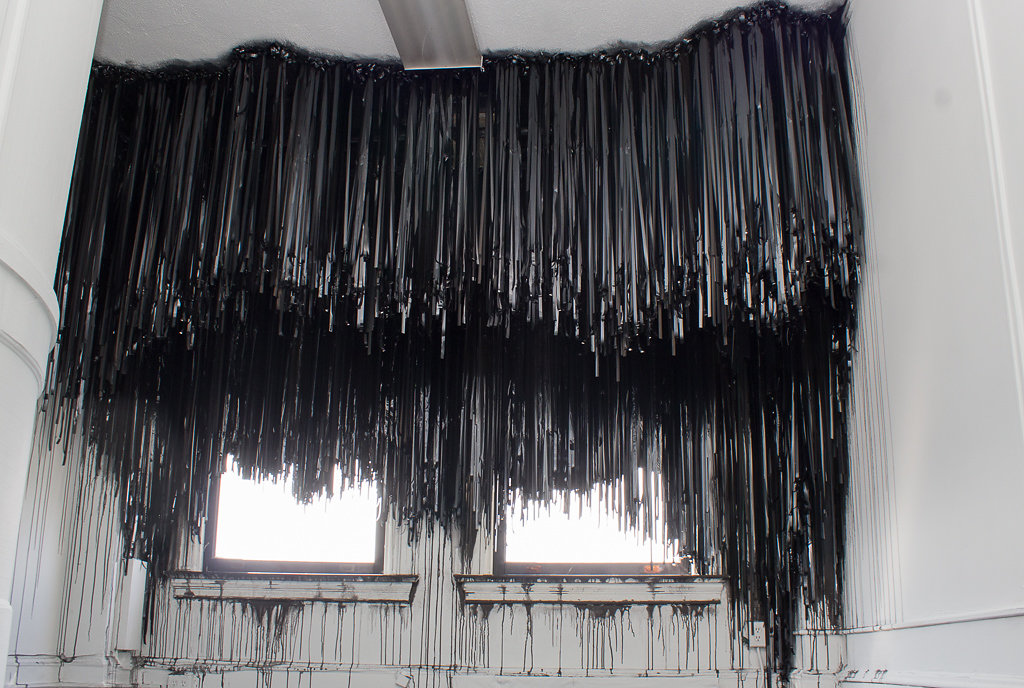 Nalani Stolz, Every Thread, Thread, chairs and fabric.
JSTN CLMN, Outside Objects Doing Inside Work (series II), Repurposed wooden ladders, shovels, pick axes, hoes, rebar, and wood scrapings.
Miyuki Akai Cook, Green Forest, Yarn and fabric with marker-colored birds.
Luke Atkinson, Westie Song, Oil paint on shaped panels.
Karen Gergely, The Exchange Lab, Multi-media and process-based.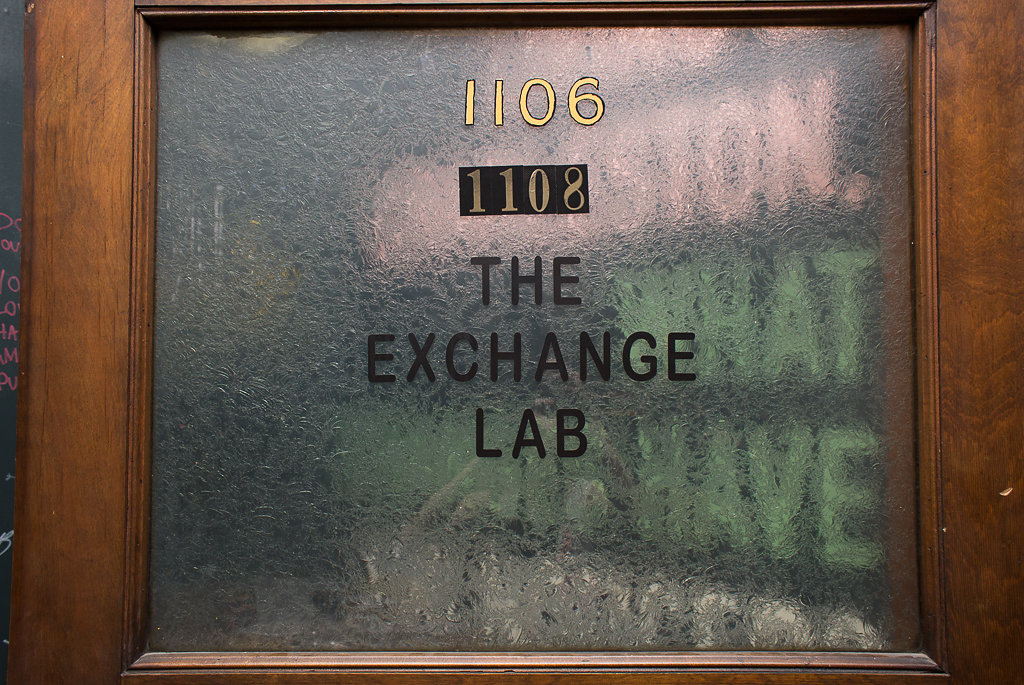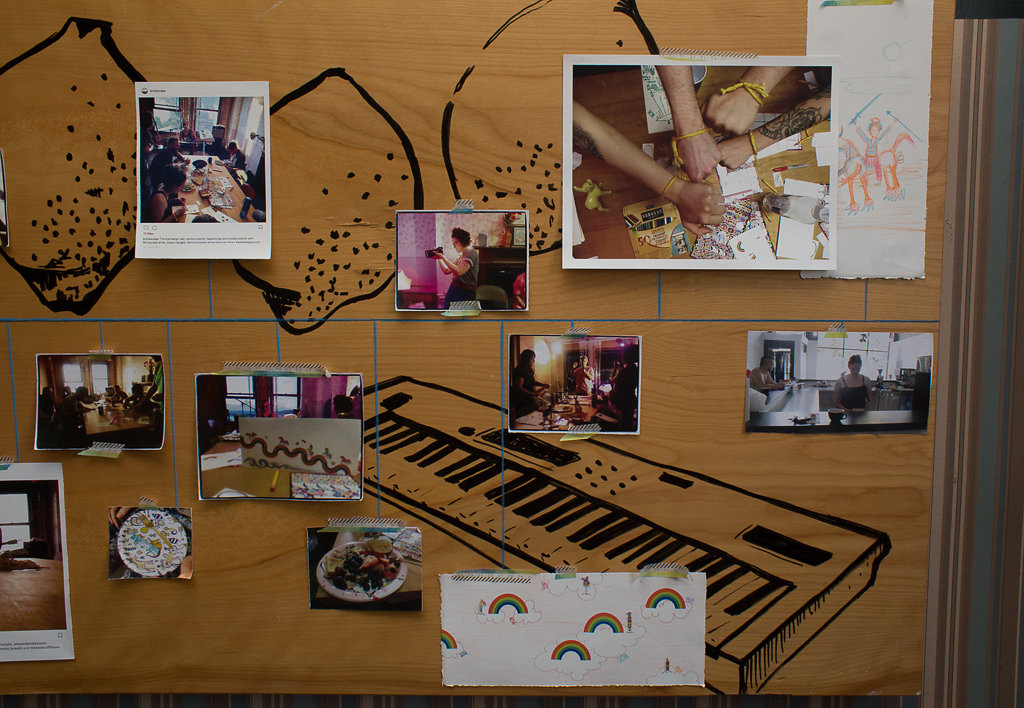 Brian Michael Reed, Lost Souls, Mixed media & found objects.
Kylie Proudfoot-Payne, Painted Water, Viewed from Within, Acrylic paint, fabric, painted chairs and drift wood, with occasional painted performers.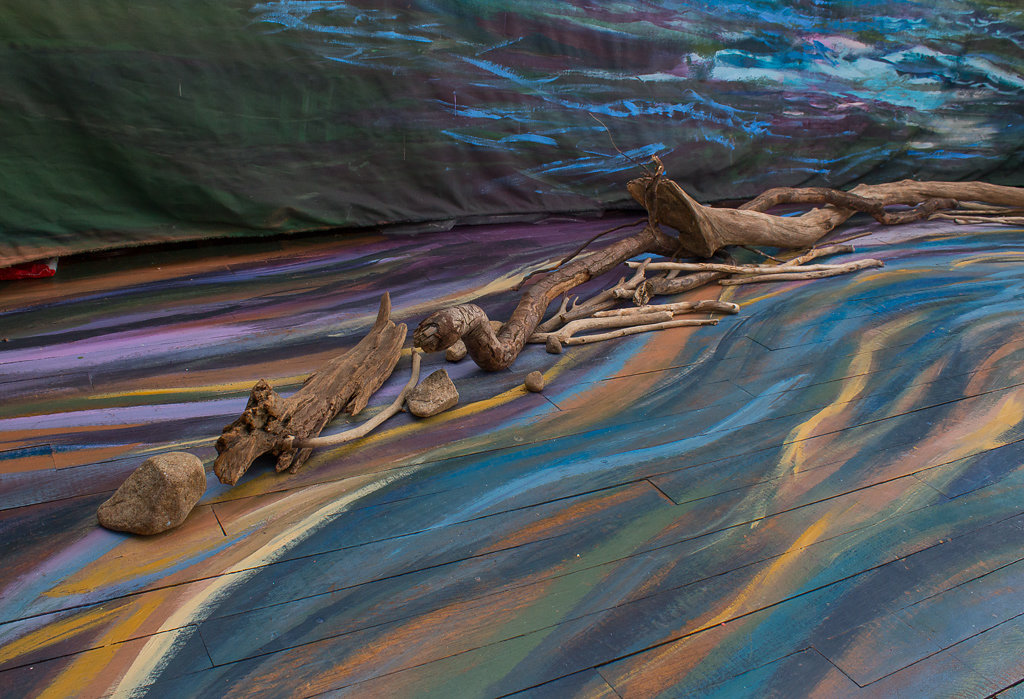 Robert Howsare, Drawing through Space, Thread, aluminum foil, and colored lights.
2018 Brickscape Residency Exhibition Space, Union Building, 11th Floor.